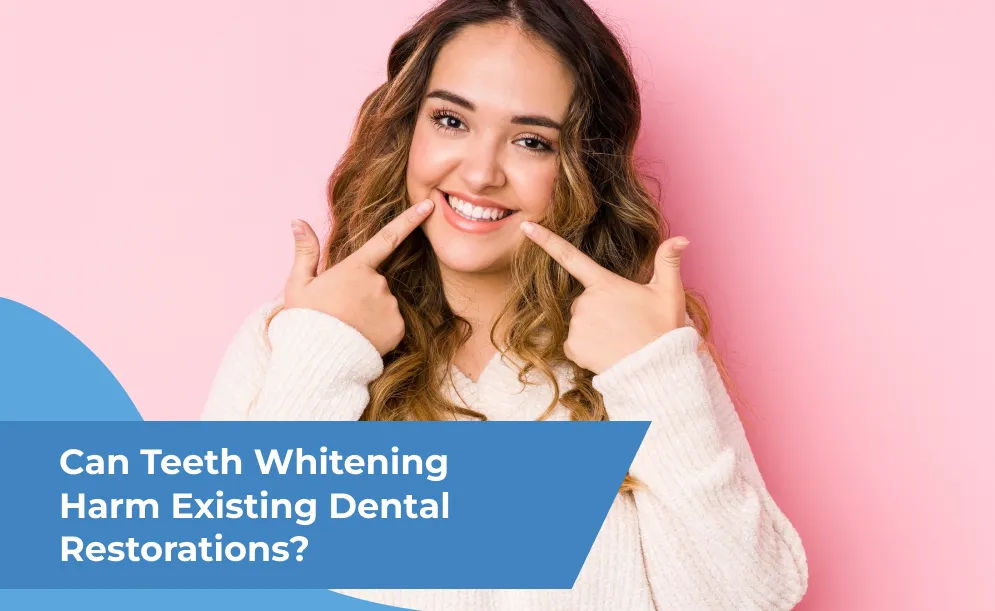 Can Teeth Whitening Harm Existing Dental Restorations?
Many patients who are interested in teeth whitening in Glendale are encouraged to book an appointment with a professional dental team to learn about state-of-the-art whitening solutions. While many department stores may offer whitening products such as toothpastes, strips, and trays, nothing compares to the results achieved with professional whitening kits available at Precision Dental.
What is professional whitening?
Professional whitening is the ability to whiten the teeth with the use of specialized, concentrated bleaching gels and custom-made trays only available through dental professionals. These products far exceed the results ever achieved with the over-the-counter products available in the oral health care aisle of your favorite store. Dr. Leo Aghajanian and the team of Precision Dental proudly offer these solutions for patients ready to achieve a more brilliant smile than ever before!
Can this treatment harm existing dental restorations?
Patients with restorations such as porcelain veneers, crowns, and bridges may be concerned about the effect this professional-grade whitening product can have. However, bleaching gels cannot change the appearance or harm restorations. Instead, they pull stains from deep within natural tooth enamel which is porous and reacts well with our professional solutions. The downfall of having dental restorations and whitening the smile is that the natural teeth become whiter but the restorations do not. We only suggest professional whitening to patients with restorations if they are open to the idea of changing their restorations to match their newly whitened teeth. Otherwise, restorations will not match the smile and will stand out in a negative way.
Is professional whitening safe?
With the education and monitoring of a dental professional, our whitening products are completely safe to use. Some patients may experience slight sensitivity in their teeth while undergoing the whitening process, but this is often short term and reversible once active whitening stops.
Patients located in the area of Glendale, California who are interested in teeth whitening solutions at the dental office are encouraged to book an appointment with Dr. Leo Aghajanian of Precision Dental. Contact the practice for an appointment at (818) 545-8923 or visit 411 North Central Avenue, Suite #245.