Dental Crowns
What are Dental Crowns?
A dental crown is a tooth-shaped cap that is placed over a tooth that has had a cavity or infection in order to restore its shape, size and strength. The dental crown also improves the tooth's appearance as it matches the color and shape of neighboring teeth.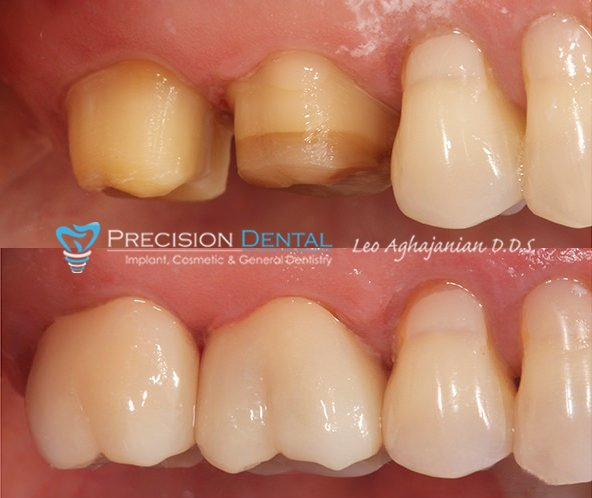 Why You May Need A Dental Crown?
There are many reasons why patients need a dental crown, including:
A broken tooth due to trauma or decay
To hold a dental bridge in place
To cover a dental implant
Our dentist in Glendale,Dr. Leo Aghajanian, will help you decide if a dental crown is right for you.
The procedure of placing the dental crown is minimally invasive and can be placed in just a couple of visits to our dental office.
Schedule An Appointment
How Long Do Dental Crowns Last (On Front and Back Tooth)?
In most cases, dental crowns on the front teeth will last up to fifteen years. However, some crowns have stayed for almost thirty years. As far as back tooth crowns have been used, they also have had an average lifespan of 10 to 30 years.
What types of dental crowns are there?
Crowns can be made of different materials, and the patient can choose the best one according to his needs:
Metal crowns
Porcelain crowns
Resin crowns
Zirconia Crowns
Ceramic crowns
Metal-ceramic crowns
Dental crowns can also be permanent or temporary.
What are the advantages ofdental crowns?
Crowns are very resistant and for this reason, they are recommended for the molar and premolar teeth, where greater pressure is placed on the denture.
What are the disadvantages of dental crowns
There are not many complications with this treatment, only that in some cases, metal crowns can cause allergic reactions, so it is important for your Glendale dentist to analyze your case in detail.
Procedure for Dental Crowns
The tooth is prepared with the necessary reduction to remove unhealthy areas, such as those marked with decay. Then, an impression is taken of the tooth. This creates a model that can be used in the dental lab to fabricate the final crown. In the meantime, a temporary crown is worn over the tooth. Two visits are necessary to complete the entire restorative treatment.
Your oral health is the foundation for a beautiful smile. Your Glendale dentist has the treatment options you need and delivers them with focused attention so you are pleased with your entire dental experience.
The Importance of Crown Treatment
Depending on the extent of tooth damage, there will be implications for postponing restorative treatment. It is possible that, if your tooth has only a slight craze line (which many molars do), nothing will happen. Anything larger than this tiny line will progressively get worse, though. A crack could eventually cause a full break. If the break extends below the gum line, the tooth may need to be extracted.
Crowns are a common restoration used to help our Glendale patients protect their natural teeth from further damage. We offer options that fit varying budgets and preferences, including all-ceramic, metal-free crowns. To learn more or to schedule your dental exam with our friendly team, call  (818) 545-8923.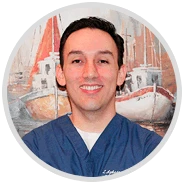 We are waiting for your next visit!
CALL US!
(818) 545-8923
Schedule An Appointment