Dental Fillings
Dental fillings are placed in teeth after cavities are removed in order to replace the missing area of the tooth.

What types of dental fillings exist?
There are primarily two types of filling materials; white composite resin fillings and silver amalgam fillings. White fillings are used on both back and front teeth. Silver fillings are only used on back teeth. Each material has its indications for use.
During your dental visit to our dentist in Glendale , Dr. Aghajanian will be more than happy to answer any and all questions related to fillings in order to find a solution that is custom tailored for your specific needs. At Precision Dental, Dr. Leo Aghajanian uses the highest quality materials to achieve the most lifelike, vibrant restorations possible.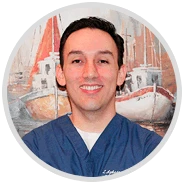 We are waiting for your next visit!
CALL US!
(818) 545-8923
Schedule An Appointment