Porcelain Veneers
Build your Most Confident Smile with Porcelain Veneers from your Glendale Dentist.
We all want to have a healthy, attractive smile. Unfortunately, this isn't an easy thing to accomplish. If you want a brighter, straighter, more symmetrical smile, or have stains that need to be hidden, consider the value of porcelain veneers.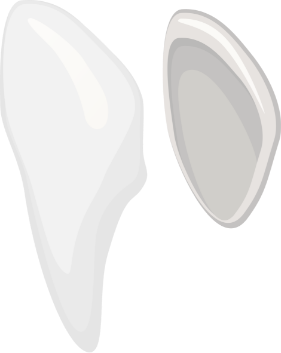 Veneers: an Overview
A veneer is a customized shell that is fabricated from strong dental porcelain to mimic the natural appearance of enamel. The purpose of a veneer is solely cosmetic, to "close" a gap or correct another cosmetic flaw. Though it is possible to have veneers made from quality resin material, there are clear advantages to porcelain. For example, porcelain is a stain-resistant material that, though thicker than the average resin veneer, preserves the translucency of the tooth.
Though it is possible to have veneers made from quality resin material, there are clear advantages to porcelain!
Schedule An Appointment
Common Uses For Veneers
You may be a good candidate for porcelain veneers in our Glendale office if:
You have a tooth that is chipped, cracked, or broken.
Your teeth are worn down or naturally short.
Teeth are not symmetrical and are shaped oddly.
One or more teeth is slightly out of alignment.
Discoloration cannot be corrected with teeth whitening.
What are the benefits of Porcelain Veneers?
The presence of chips, cracks, stains, and other flaws makes it difficult for you to want to show your smile. Affixing a veneer to the front surface of the problematic tooth, or completely making over your smile with a full set of veneers, can translate into noticeably higher self-confidence. Veneer treatment is conservative and convenient.
The process takes two to three visits, during which we address your questions and preferences, prepare your teeth for their new "covers," and seat your final veneers with a chemical bonding procedure. The amount of preparation needed for this cosmetic enhancement is minimal. We only need to reduce surface enamel about the thickness of a fingernail. This allows the veneer to sit flush with the gums.
The process for getting porcelain veneers
The process for getting porcelain veneers can call for a few visits to the dentist so it is important that you are prepared to take the time needed in order to be sure that the process is completed correctly. First, our dentist in Glendale, Dr. Leo Aghajanian, will check to be sure that you are a candidate for porcelain veneers and then he will create a plan and schedule your next visit. X-rays may need to be taken as well as impressions of your teeth. The following visit is usually the placement of the veneers through bonding for your brand-new smile!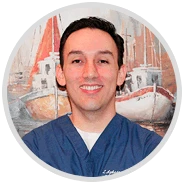 We are waiting for your next visit!
CALL US!
(818) 545-8923
Schedule An Appointment