PATIENTS

What to Expect on Your First Dental Visit
What you can expect on your first visit to our dental office in Glendale, CA, is to be greeted warmly by one of our front office staff, where you will have any and all questions answered and insurance benefits explained prior to seeing Dr. Aghajanian. Following the initial greeting you will receive a thorough intra-oral exam with full-mouth digital x-rays. This exam will consist of caries detection (checking teeth for cavities) under magnification and intra-oral photography, periodontal exam (gum health exam), oral cancer screening, and assessing existing restorations for any defects such as open margins, recurrent cavities, and fractures.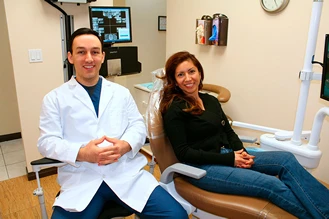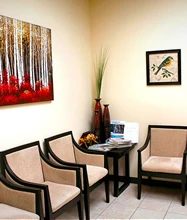 What do I bring to my appointment?
New patient form.
Insurance card or information.
Dental X-rays (if taken within the last year).
Medical history and other related information.
List of your questions.
List of any medications you are taking.
In addition, we will also check for any unusual findings in the jaw bones, such as infections or malignant/benign bone lesions. You will also have an extra-oral exam of the TM joints, chewing muscles, salivary glands, thyroid and lymph nodes of the neck.Dr. Aghajanian, dentist in Glendale, will review his findings with you and give you his recommendations and lastly you will have the opportunity to discuss the best course of action. Following the formulation of your treatment solution, you will have your treatment prioritized and tailored to your budget.