Patient Testimonials
Read what our satisfied patients have to say about Dr Leo Aghajanian, our dentist in Glendale.
Christopher C.
Moreno Valley, CA
1/3/2023
Dr Aghajanian and staff are the most caring and friendly team. I needed to establish new dental care and they helped me prioritize treatment to correct my bite and appearance. Highly recommend.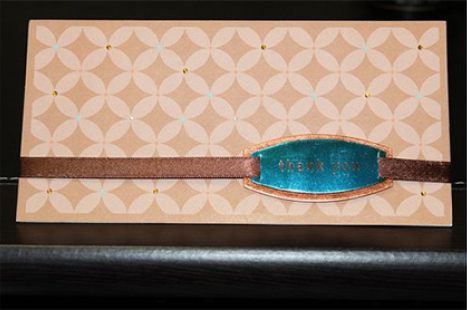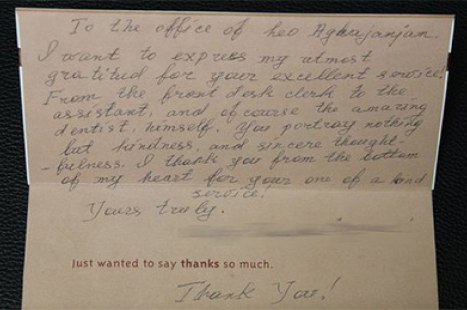 Alla A.
Oswego, NY
11/15/2022
I can not say enough about this wonderful office. I was visiting from NY and was in pain. Not a patient and not likely to become one, but not only did they see me same day, after 5 pm, they took my insurance and went above and beyond for me. I can not thank you enough!
Bianca L.
Los Angeles, CA
11/1/2022
Switched dentists to Precision Dental and I am so happy I did. Called to make an appointment and the receptionist was kind, patient, and informative. She took my insurance and had them bill me an estimate so there were no surprises. Went in for x-rays and a cleaning. The office is super clean and the dentist was great. The dentist told me what is needed, and explored options with me and the best route without forcing or pushing anything. The dental hygienist was gentle and did an amazing job cleaning my teeth. Even flossed them, I've never had a dental hygienist floss my teeth.. now I know I've been flossing wrong for years. 10/10 experience. Will be back here to get work done.
Lauren C.
Stardust Skies Park, Albuquerque, NM
10/16/2022
Stop looking- you've found your dentist. Seriously a top notch staff- friendly and very professional. They don't try to upswell you on unnecessary procedures and they've gotten my teeth back in great shape. Run don't walk.
Phil K.
Los Angeles, CA
6/25/2022
Dr. Leo and his team are amazing! I fractured my two front teeth and Dr. Leo worked an absolute miracle for me. He recommended root canals over implants, which saved me a bundle, despite implants probably being an easier procedure for him. My teeth look better than before and the entire procedure was relatively painless. Edith was super helpful with my insurance and really helped ease my mind during the entire ordeal. Would give 10 stars if I could. Looking forward to my next cleaning.
Sasha T.
Los Angeles, CA
6/18/2022
I transitioned to Dr. Aghajanian about 4 years ago due to some pretty traumatic experiences with previous dentists on the west side so I came to this office with a lot of baggage. I had suspicions that my previous dental work was not quality work and that I needed someone trustworthy and straightforward, this was Dr. Aghajanian. From my very first consult 4 years ago to my most recent major procedure (two front root canals with crowns) he has done some extensive work and has always put my thoughts and questions first. The detail in which he provides his assessments is both thorough and honest and he always makes it a point to hear your concerns and makes any adjustments to ensure that you are comfortable and happy with your experience. The exact same work ethic and empathy happens at the front with Edith who is one of the most genuine people you will meet. She worked tirelessly to get all of my procedures approved and fought tooth and nail with insurance companies to make sure my costs were as low as possible and never hesitates to fit me in or work around my work schedule. Additionally the hygienist Vahe has a great balance of both old and new school practices that leaves you feeling content with every cleaning, he anticipates problematic areas and addresses concerns as thoroughly as Dr. Aghajanian does, which is a rarity in most dental offices. If you want to receive the utmost in quality dental care, honest assessments, and be treated like a family member than don't look beyond Dr. Aghajanian and his team, hands down the best patient experience I've ever had.