Periodontal (Gum) Treatment
At Precision Dental, we understand the importance of oral health and wellness. We want our patients to avoid conditions such as periodontal disease (or gum disease) to keep the smile free from bacteria and infection. When Glendale, CA area patients are ready to visit a dentist for an evaluation and possible treatment of gum disease, they are encouraged to schedule an appointment with a dedicated dentist, Dr. Leo Aghajanian.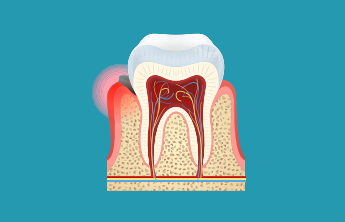 What is Periodontal Disease?
Periodontal disease is the initiation of an infection in the mouth. Bacteria forms and causes a variety of issues that may indicate that gum disease has developed.
Which are the symptoms of periodontal disease?
Persistent bad breath.
Difficulty controlling bad breath.
Red, swollen gum tissue.
Pockets developing between gum tissue and teeth.
Loose teeth.
Bleeding while brushing and flossing.
Periodontal treatment often involves a deep cleaning procedure that is non-surgical in nature. Most patients do well with treatment under local anesthetics. The dentist removes plaque and tartar from above and below the gum line and smooths out rough spots on the tooth root. The entire procedure is known as scaling and root planing and is known to be extremely effective in cleaning the surfaces of the teeth and re-establishing periodontal health.
Patients who have been diagnosed with gum disease will also need to visit the dentist on a more regular basis to monitor the condition and ensure the smile is brought back to health. Instead of visiting every six months, a patient with periodontal disease may need to see their dentist every three months until the condition has been cleared.
Contact us for Periodontal Treatment Options
If you live in the area of Glendale, CA and want to learn more about periodontal treatment options available at Precision Dental, call our practice at (818) 545-8923 to schedule an appointment with Dr. Leo Aghajanian and his staff. The practice is conveniently located at 411 N Central Ave Suite #245 (opens in new tab).
Related Articles About Periodontal (Gum) Treatment: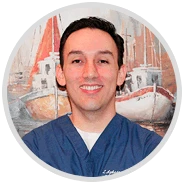 We are waiting for your next visit!
CALL US!
(818) 545-8923
Schedule An Appointment